Our task is to apply broader strategy with tactics underpinned by a deep contextual understanding of business thinking, management issues and technology trends whilst producing content that is on message and helps to build the brand.
The challenge
Telstra sought to translate their high level business vision into content that could engage a time-strapped, influential audience. There's a certain thrill to finding the perfect balance between corporate messaging, actionable advice and a compelling story. That's where we draw on our depth of experience and understanding of the evolution of business thought.
The solution
A complex corporate environment like Telstra's also provides a logistical challenge when it comes to identifying and connecting with the right spokespeople for IN:SIGHT stories, as well as complying with the intricate, yet critical approvals processes.
ImpactInstitute works closely with Telstra's creative architects, CHE Proximity, and the Telstra marketing team to produce a mix that reflects monthly editorial direction. Our journalists and content producers have a deep level of understanding of storytelling and underlying messages, and have the ability to tailor messages to ensure Telstra's content is widely shared and consumed.
We help to identify the high-level, engaging, subject matter and translate this through our storytelling process into engaging content tailored to different distribution mechanisms. We produce digital video, long- and short-form articles, photo galleries and infographics and provide supporting social media content and web page design instructions. Diving even deeper, we provide guidance on SEO, SEM and tagging to enhance audience reach.
We're flexible and responsive to emerging opportunities for relevant content relating to current events. Our thorough briefing and workflow processes ensure the talent and passion for the content is on brief, every time.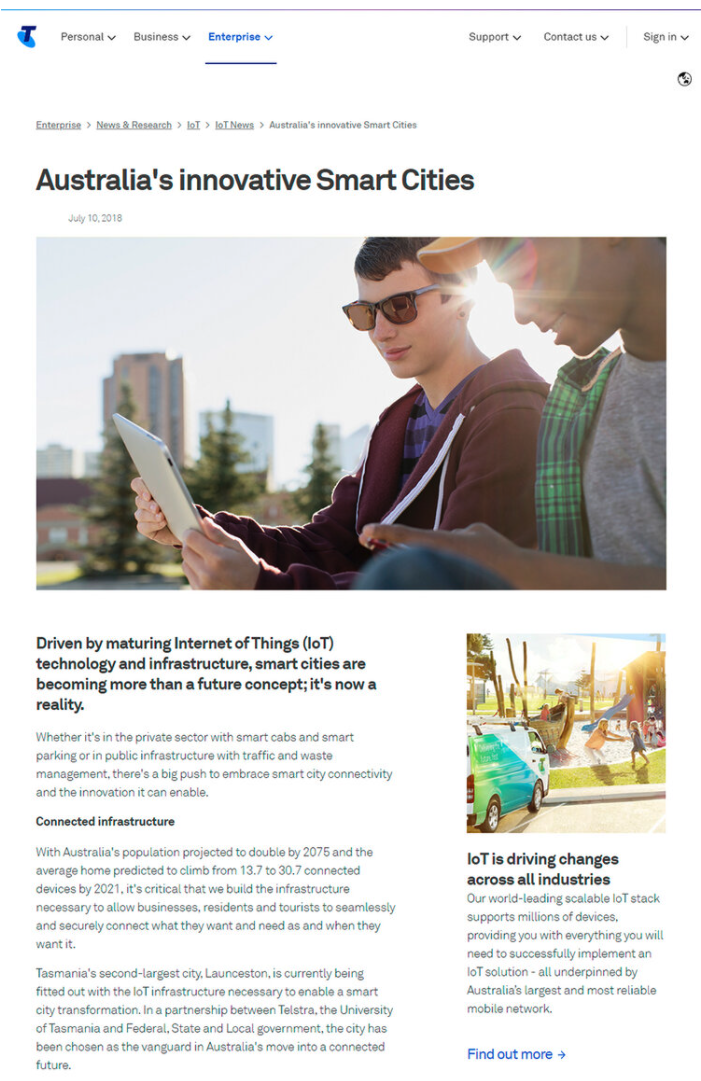 The outcome
Each month we curate a range of content types to connect with and build on IN:SIGHT's high-powered audience.