ImpactInstitute is led by a team of senior business leaders with impact advisory, brand strategy, storytelling production and event management expertise.
Purpose-oriented and impact-driven, our focus is to accelerate and scale the impact of your team.
Senior leadership team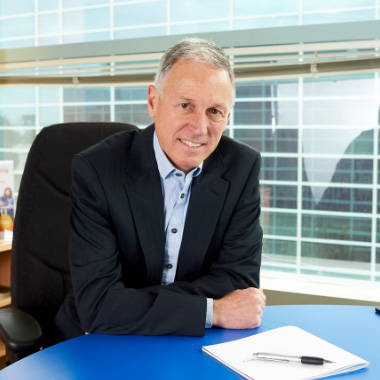 David Jack
co-CEO | Executive Chair | Principal Advisor
BA, Grad Dip Public Sector Mgmt
David takes the time to truly listen. It's the foundation of his engagement with executives and leadership teams seeking to extend their thinking alongside a trusted advisor.
David applies evidence-based methodologies to enhance organisational clarity, sustainability and impact.
He's designed and refined best-practice tools that meet the needs of organisations seeking to measure and demonstrate impact.
David has led social impact projects with clients in the disability, education, chronic health, mental health, international development and government sectors.
He delivers regular keynote, masterclass and workshop speaking engagements on social impact and impact-driven organisations.
David volunteers as a Director for Raw Impact, an international development organisation conducting projects in Southeast Asia and indigenous communities in rural and remote parts of Australia.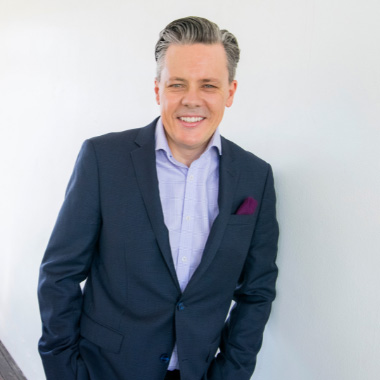 Mark Jones
co-CEO | Chief Storyteller | Senior Advisor
BA, Certified Practicing Marketer, Certified Virtual Presenter
Mark is a learner and an includer. They're strengths that lend themselves to innovation, leadership and momentum in client engagements and team leadership alike.
His experience as a journalist and editor led to a career in marketing communications for iconic brands in the commercial and social sectors.
He has 25 years of experience as a journalist, editor, publisher, keynote speaker, business leader and advisor in Australia and Silicon Valley. Clients include iconic brands like Coca-Cola, Microsoft, Google, IBM, Telstra, Adobe, and IDG.
His first book, Beliefonomics: Realise the True Value of Your Brand Story, was published in 2020, and details a proven brand storytelling framework that combines storytelling with customer belief systems.
Mark's popular podcast The CMO Show won Best Content Marketing award, and Mark was finalist for Marketer of the Year, at the Australian Marketing Institute (AMI) awards in 2019.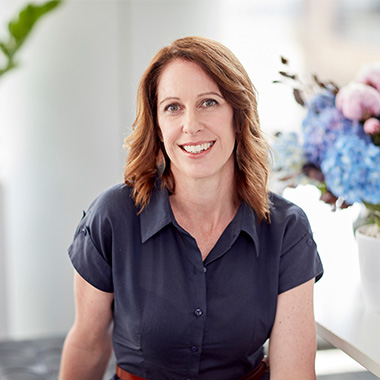 Paula Cowan
General Manager | Senior Advisor
BA Education, MA Cross-Cultural Communication
Paula Cowan is a strategic communicator, project manager and capability builder with experience in government, education and community sectors.
She leads the firm's operations, oversees client engagements and works with senior executives across a range of sectors.
An expert in change management, communications and organisational transformation, she helped establish and maintain the Redesign Network for NSW Health.
Paula has an eye for efficiency and effectiveness, a good sense of what motivates people to perform, and an ability to translate all that into useful policy and processes. She puts all this to good use developing teams and an organisation that support clients' strategic vision.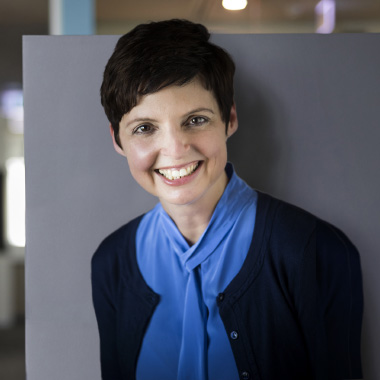 Clinical Associate Professor Michelle Jack
Head of Research | Senior Advisor
Bachelor of Medicine/Bachelor of Surgery (1st Hons), PhD, Fellow of the Royal Australasian College of Physicians
Michelle is energised by the challenge of solving complex problems. She has honed her gift for analysis through decades of academic research and real-world program application.
In client engagements, Clinical Associate Professor Michelle Jack brings much-needed rigour to research design and impact measurement.
Her background as a medical practitioner, researcher and educator informs her impact approach; balancing compassion with clarity, and tempering curiosity with focus.
Michelle's career highlights include leading and advising on national and international social impact projects; co-developing and delivering the Paediatric Endocrine Module of the Masters of Child Health at the University of Sydney; chairing national and co-chairing international scientific program organising committees and the Northern Sydney Adolescent Committee; and helping to establish the Department of Paediatric Endocrinology at Royal North Shore Hospital.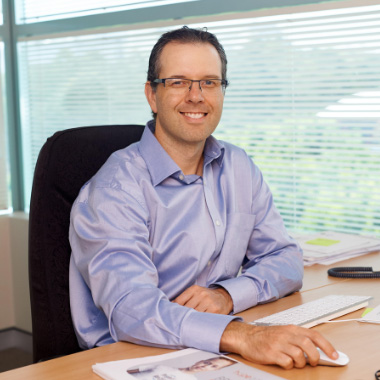 Royden Howie

Manager, Data & Technology | Principal Advisor | Director | BA (Development Studies), M Public Health, GAICD
Royden brings a rare combination of social sector advisory skills and expertise in the use of technology, transformation programs and data platforms to his impact practice.
He sees connections others often miss, and is able to forecast and anticipate how to collect the information organisations require to measure impact. Combining data analytics with visualisation, he brings alive insights that drive better decisions.
Royden previously served as Executive Director of an international humanitarian organisation in Papua New Guinea and held leadership roles in Cambodia and Thailand where he first appreciated the complexities of community development and measuring social impact.
He is a board director for ImpactInstitute, KinCare and National College Australia.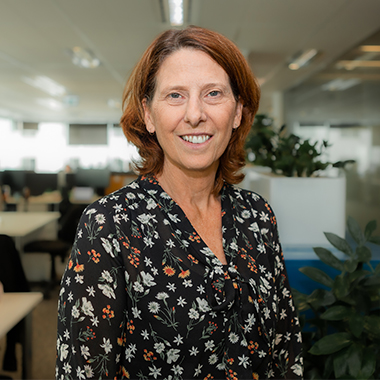 Kathryn Carey
Head of Events | Senior Account Director
Masters in Business Administration in Management, Master of Science in Medical Research, Bachelor of Science in Life Sciences
Kathryn has an analytical mind and a warm heart. It's the perfect combination for the breadth of responsibility she holds.
Kathryn partners with education and aged-care organisations to advise on marketing strategy and execution.
She also leads our events team to deliver major disability and seniors expos that fundamentally change the lives of consumers.
Kathryn has over 10 years of marketing and management experience in the life science and technology, medical research, charity and government sectors.
She has led teams in marketing, product management, projects, operations and facilities, overseeing business integration, business process optimisation, systems implementation, and change management.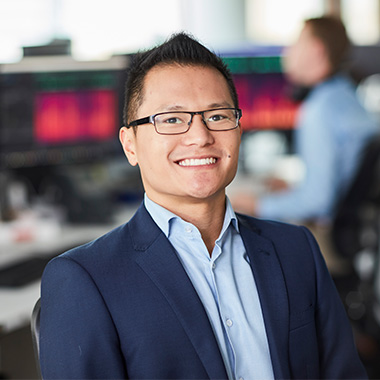 Daniel Marr
Head of Production
BA Creative Technology (Digital Television)
Daniel Marr is a skilled digital professional has created and produced engaging stories across a variety of digital format for more than a decade.
As Head of Production, he leads team of talented creatives who craft inspiring videos, engaging podcasts, dynamic infographics, shareable artworks and informative animations for our clients.
Daniel has expertise in curriculum development, adult education, virtual event production, video and audio production, virtual event facilitation, and technical support.
Always curious, Daniel has a sharp eye for detail and is able to develop creative solutions for almost any challenge.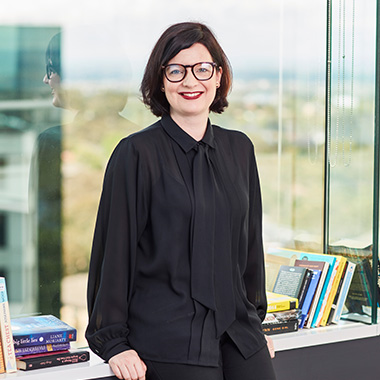 Kate Elks
Head of Brand Storytelling
BA Literature
Kate Elks loves stories, adventure and leading teams. Integrated brand storytelling is where her skills shine, an arena where she brings together client strategies, campaign execution plans and real-time problem solving.
As Head of Client Services and Senior Account Director, she leads a team of professional storytellers that span multiple disciplines including content marketing, PR, social, digital marketing, brand strategy and design.
Her experience includes work as a journalist, producer and content researcher in Australia and London.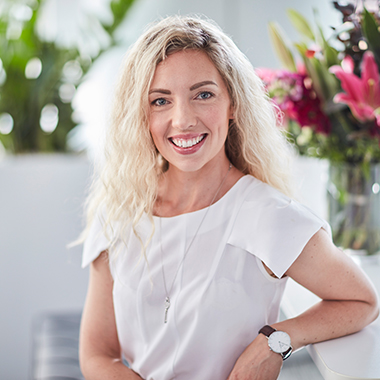 Sarah Fairley
Head of People and Culture
A unique combination of skills across PR and comms, social media, content creation and human resources, places Sarah beautifully within her current role at ImpactInstitute.
Sarah joined the team in 2012 and quickly earned her stripes as a PR Manager with kitchen and lifestyle brands like KitchenAid, Vitamix and Neato Robotics.
As the company grew, as did she, moving into a social media specialist role and from there, extending to all areas of digital content production. A career highlight, was her role as Managing Editor of Coca-Cola Journey Australia, CCSP's online digital publication in 2015/2016.
Now, it's building solid relationships within the organisation in her role as Head of People and Culture.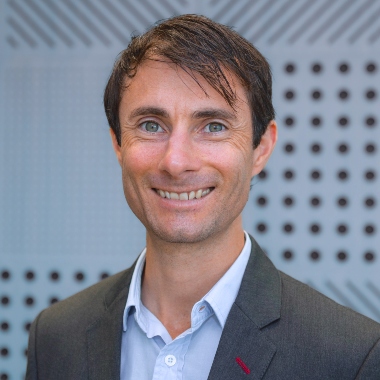 Ross Letz
Head of Business Sustainability
Bachelor of Social Science | Bachelor of Psychology, Honours | Post-graduate Diploma, Business Management | Master of Sustainability
Ross is an expert in behaviour change and business strategy with extensive experience in business development, consulting, psychology, and research. He holds higher degrees in Sustainability, Business Management, Psychology and Social Anthropology.
As Head of Business Sustainability, Ross helps purpose-driven organisations amplify their positive impact sustainably.
His global experience spans Australia, South Africa, and United Kingdom.